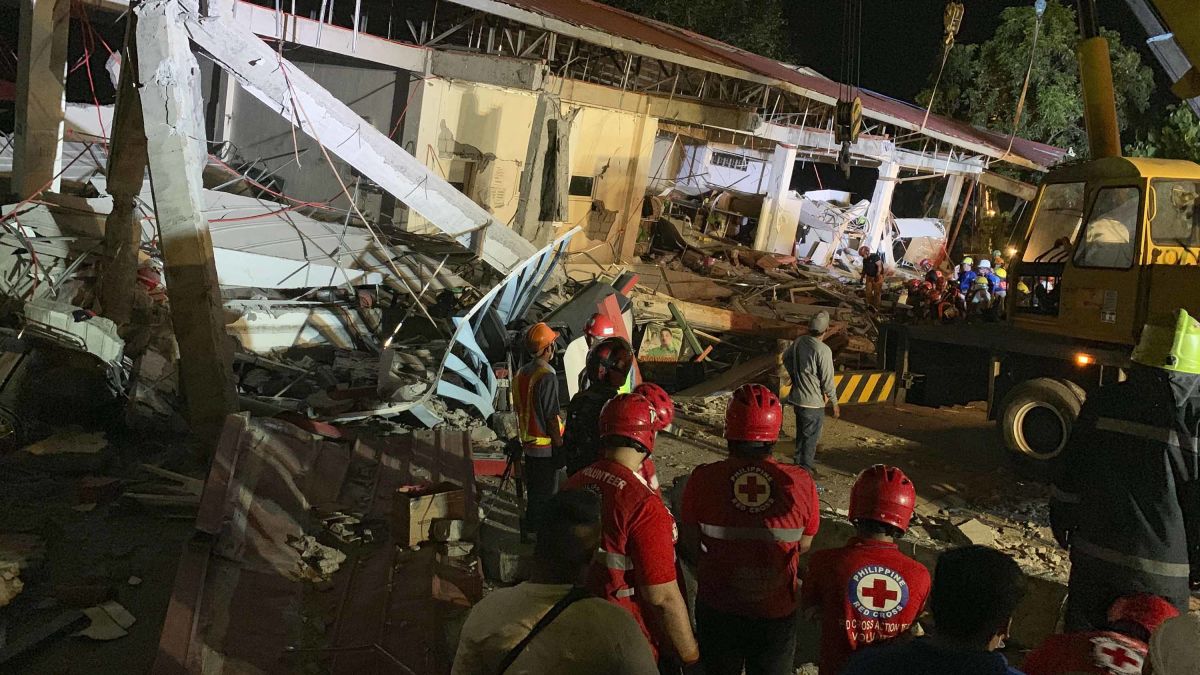 Judging from the timeline I was on a UV Express that had just pulled out of the Megamall terminal, and was watching the latest Game of Thrones episode on my tablet, and wondering why the lady beside me was all bundled up, has an oversized bag, and reeking of efficascent oil. In short, I was unaware of it. I was a million miles away. In Westeros, in fact.
I only learned about the earthquake when I checked on my phone midway into Game of Thrones, and saw a message from my wife, who was then at her office in Makati. I checked Facebook, and there it was, the news spreading like wildfire. Earthquake! Magnitude 6.1! Emergency evacuation!
I shrugged it off. I put down my phone and went back to Game of Thrones. It was a good episode. Podrick Payne's song was utterly haunting, hinting of blood and death in the next episode. I am nervous thinking about it.
At home, I flipped on the TC and saw news of devastation. In Porac, Pampanga, a four-storey supermarket collapsed, burying dozens of people. Elsewhere, damaged roads and bridges and schools. It was one nasty earthquake, it turned out. I felt guilty for dismissing it. I realized I didn't even ask friends and family if they were OK after the quake. Shame on me.
I blame Game of Thrones.